FBI, David Koresch, "Defense Electronics" and Igor Smirnov
Smirnov. The author writes that Igor Smirnov uses, for medical purposes, a ... A participant in the meetings with Igor Smirnov in the USA (wishing to remain ...
http://www.apfn.org/apfn/smirnov.htm
On Internet on the Mind Control Forum pages every month new people from all
over the world assert that they have fallen victims to experiments with mind
control weapons. The most common symptoms are: hearing of voices inside their
heads, sudden changes of mental states and disturbed sleep. Some of them also
realize the presence of somebody else's thoughts in their minds. Many
experiences described on the pages of Mind Control Forum make impression that
they were written by a mentally ill person. But for as long as the mind
control technology remains subjected to the National Security Information
laws, it is impossible to decide whether they are mentally ill or whether
they fell victims to inhuman experiments. Many of those people acquired, on
basis of the Freedom of Information Act, documents stating that there is a
National Security information pertaining to their persons. (The World
Organization Against Torture, in their annual report for the year 1998,
demands independent investigation of those claims.) The only proof that, at
least in the past, such experiments were performed, are the roentgen
photographs of brain implants in the heads of some of the people who
complained about those troubles. The parents of one of those victims are
convinced, that it was implanted into the brain of their son during the
operation of tonsils at the age of 4 years, after which they had not seen him
for 48 hours, and then found.................etc., etc.
http://www.apfn.org/apfn/smirnov.htm
Video results for IGOR SMIRNOV through control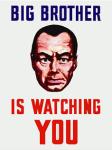 Mind Control
http://mindcontrol.twoday.net/
C2C: Electronic Harassment Date: 02-08-10
Practicing physician
Dr. John Hall
discussed his work with thousands of victims of electronic harassment, stalking, and mind control and how CIA/NSA technology is being used to track, intimidate, and even read the thoughts of people. The technology, which can create voices in a person's head, simulates mental illness, leading many to think that victims are delusional, he explained. Yet the stalking component, common in many cases, is a clear sign that the harassment is not just in their head.
There are some methods to deflect attacks from directed energy weapons like particle beams, ultrasound, and laser, but audio harassment, such as communications beamed directly into the head via microwaves, and blanketed low frequency waves are harder to stop, he said. According to his intelligence contacts, the technology to enable these techniques comes from satellites, rather than someone on the ground.
Electronic harassment victims are about 70% female, who sometimes suffer from sexual assaults, he reported. In some cases, the victims have gotten on the wrong side of a large law firm, or private investigators are involved, yet Hall believes the harassment cases could be a form of government experimentation. He is calling for a congressional hearing to bring an end to this kind of harassment/experimentation and recommends that victims contact the organization Freedom from Covert Harassment & Surveillance. Interestingly, James Walbert recently won a court case in which his former business associate was ordered to stop using "electronic means" to harass him.
http://www.coasttocoastam.com/show/2010/02/08
http://mindcontrol.twoday.net/search?q=electronic+harassment
http://mindcontrol.twoday.net/search?q=satellit
http://mindcontrol.twoday.net/search?q=John+Hall